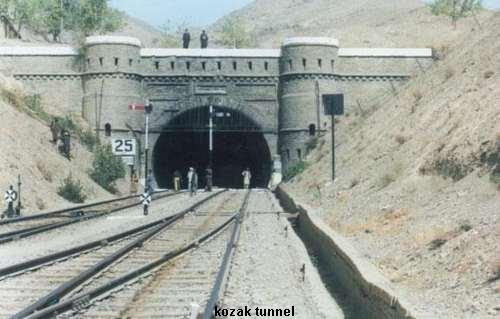 Shelabagh - Kozak Pass 1889


[The 3.2 miles Kozak Tunnel was a great engineering feat,
and remains the longest tunnel in South Asia. It was drilled from
each side, and when the tunnels did not meet in the center,
the engineer in charge attempted suicide. A solution was found,
and the tunnel was inaugurated in 1892.
This view shows the tunnels exit, coming from Quetta,
under construction.]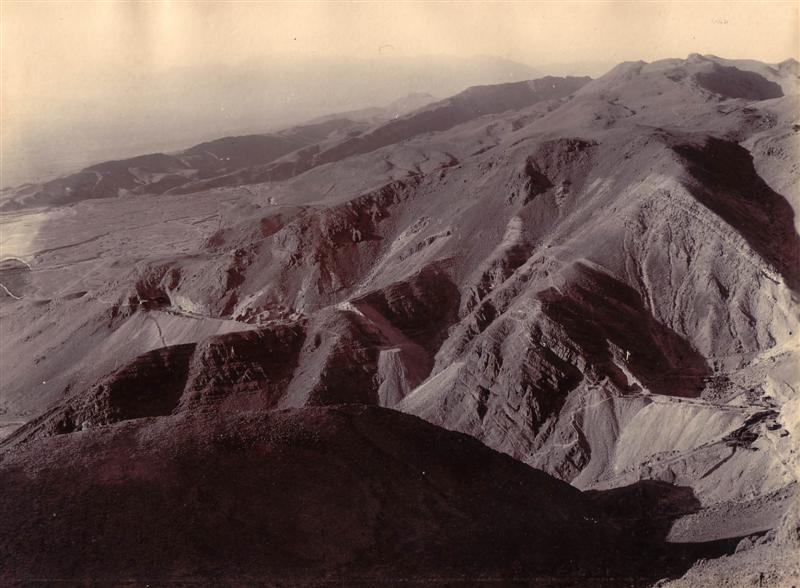 Kozak Pass

The Kozak Pass leads directly to the border of Afghanistan which
is 153 kms away from Quetta. The scenery is as breath-taking here
as it is at Bolan Pass. The journey to the border town of Chaman
passes through a 4 kms tunnel, more than 1945 meters above sea level.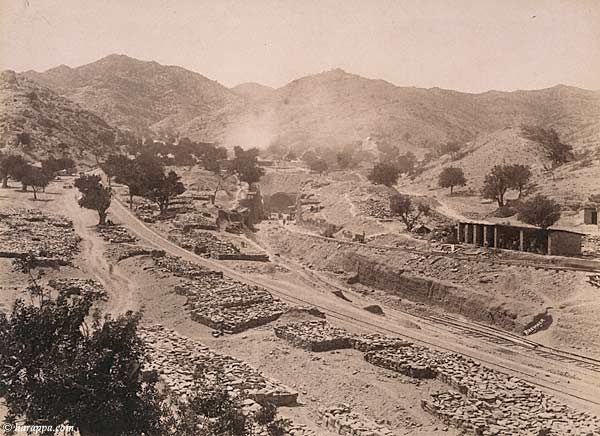 Entrance to Kozak Tunnel
[This shows the entrance to the tunnel coming from Quetta under
construction.]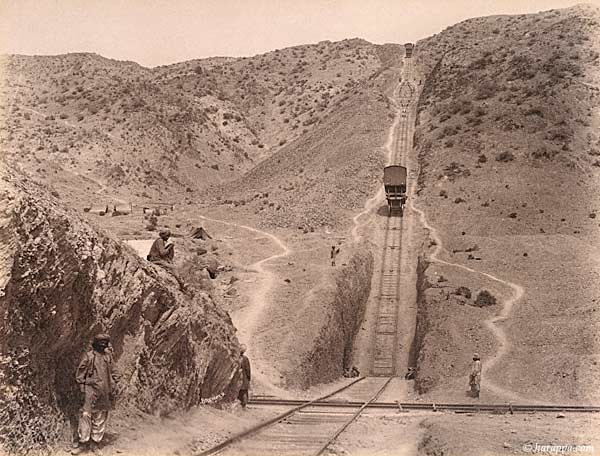 Kozak Tunnel Boring - 1889


[A close shot of tunnel drilling on the Shelabagh side.]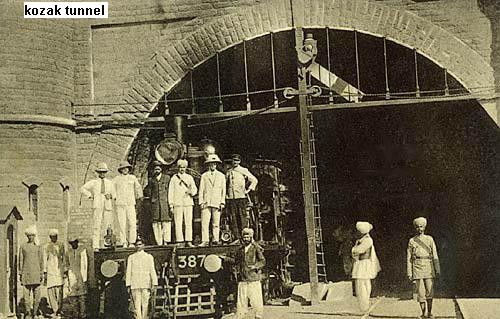 A memorable picture of the opening of Kozak Tunnel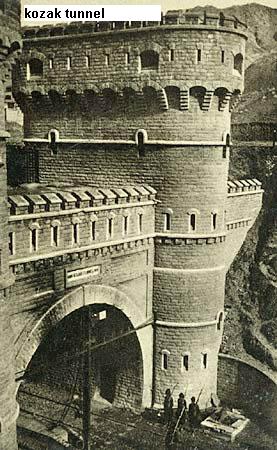 Entrance to Kozak Tunnel